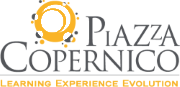 The climate survey was designed to obtain a picture of the perceptions of the staff, with the aim of highlighting the strengths and any areas for improvement on which to operate for the growth of the organization.
The use of a complex survey with structured and narrative items and interactions in a digital focus group for the comparison of opinions, made it possible to deepen the meanings initially expressed through judgment scales, with the declination of their meanings.
The integrated reading of individual and collective opinions has made it possible to reach a detailed level of knowledge of the company climate, supporting the management in the most functional intervention choices for improving the working experience and internal satisfaction.
The survey was carried out, under the supervision of our R&D team, as part of the curricular internship of Eliana Brunetti, a student of Master in Artificial Intelligence for the Humanities ofthe Federico II University of Naples, who graduated with a thesis centered on the climate survey carried out inside Piazza Copernico.